Discussing the Mauritian short films
On Wednesday, we started by discussing the Mauritian short films which we saw at the official launch of the film festival, namely Phone Connection by Sophie Robert, Boutik by Damien Dittberner and Rod Zegwi dan Pikan by Azim Moollan.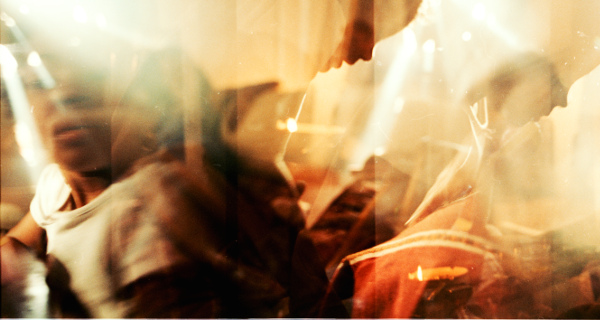 We were all pretty impressed by the aesthetic style of Moollan and the technical feat of taking over 700 celluloid photos, processing them, chemically and physically degrading them to obtain an eerie/dreamy effect, the painstaking task of detourage and compositing to achieve the parallax effect as well as the sound design.
Viewing Safety First
We also watched the black and white comedy Safety Last (1923) by Harold Lloyd from the silent era.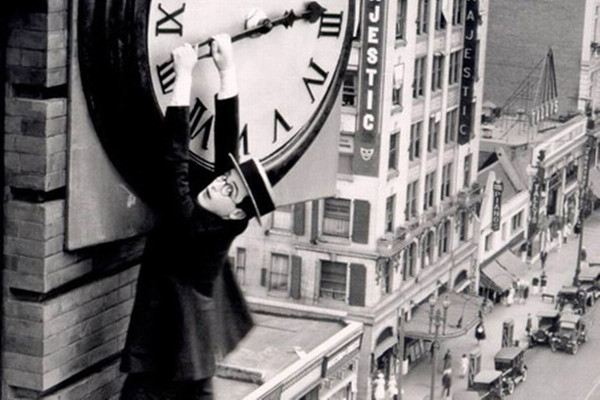 Unfortunately, I was unable to watch until the end as I had to meet up with another workshop facilitator for our students. But I could see that Lloyd was an excellent director and actor with brilliant mise en scène and the use of incredible stunts. Lloyd is less known than Chaplin and Keaton as he jealously guarded copyright over all his movies and would never cede rights below his asking price.
Participants were later asked to present their story ideas for an assignment to be completed by Friday: a very short film made up of only 5 shots with a maximum of two actors to be shot on the campus. There were some very interesting ideas, which I will not reveal until the films are actually made…
Screening of Eco-Clips
At lunchtime, I ran to the Eco-Clip session being hosted by the Indian Ocean Commission. We saw short films made on mobile phones on the theme of sustainable development.



Participants came from Madagascar, Reunion, Seychelles, Zanzibar, Comoros and Mauritius.
Workshop with Mohamed Said Ouma
In the afternoon, Journalism Yr 3 and Communication Yr 4 students listened to the very wise words of Mohamed Said Ouma, a seasoned journalist, film director and festival organiser.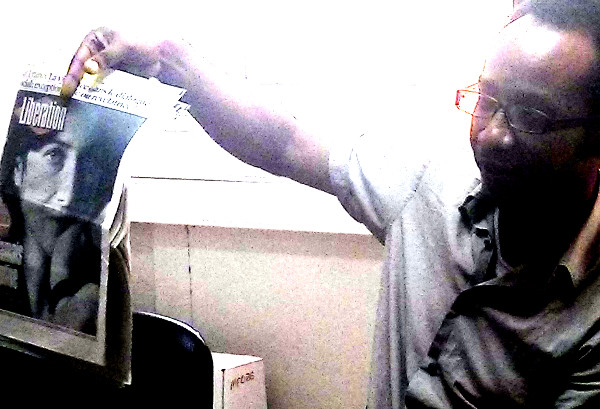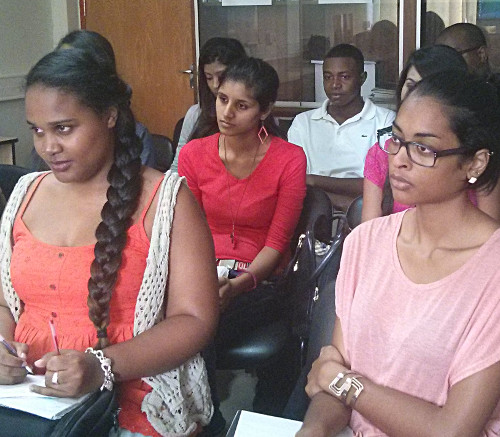 Mohamed explained that he considers himself to be a child of the Indian Ocean as he was born in Reunion to Comorian parents who came from Madagascar. He has studied and worked as a journalist in London. The key advice he gave to aspiring journalists is to be multi-skilled (in terms of technical tools) but to have a specialisation (in terms of area/beats) in order to demarcate themselves.
Screening of Tim Skousen's documentary
The day ended with a screening of Tim Skousen's documentary film: Raiders!: The Story of the Greatest Fan Film Ever Made which tells the story of three 11 year old kids who decided in 1982 to remake shot for shot the Indiana Jones film Raiders of the Lost Ark. It took 7 summers of their life to do that except for one last scene which they shot after 25 years in 2014.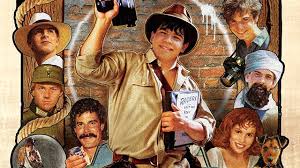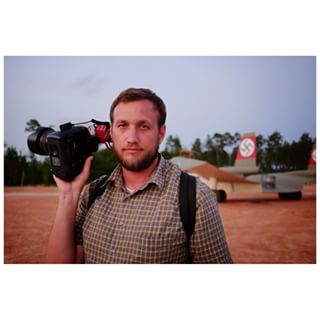 Tim's film documents their passionate re-enactment of the Spielberg movie, an adventure rife with all sorts of funny events as well as major difficulties. Avinash, Anya and Kyan were also present and we all thoroughly enjoyed the film and liked Tim's advice to ABC (Always Be Creative) and finish what you start and show it to the public.
Yet another long and eventful day at the film festival Île Courts 2015 on the university campus!