Article de Sharon Leung-Ah Fat publié dans le journal Le Mauricien du 4 mars 2021
https://www.lemauricien.com/actualites/tirs-croises-la-femme-mauricienne-ou-en-est-son-autonomisation-dans-les-divers-secteurs/407218/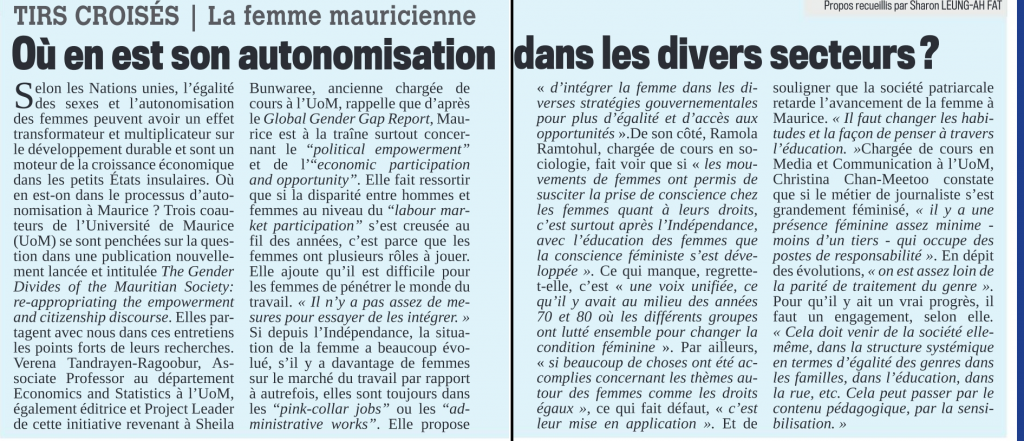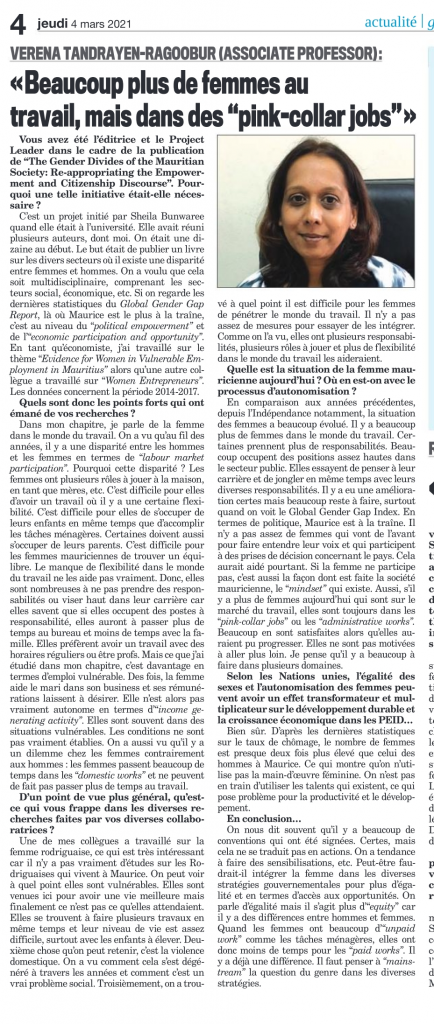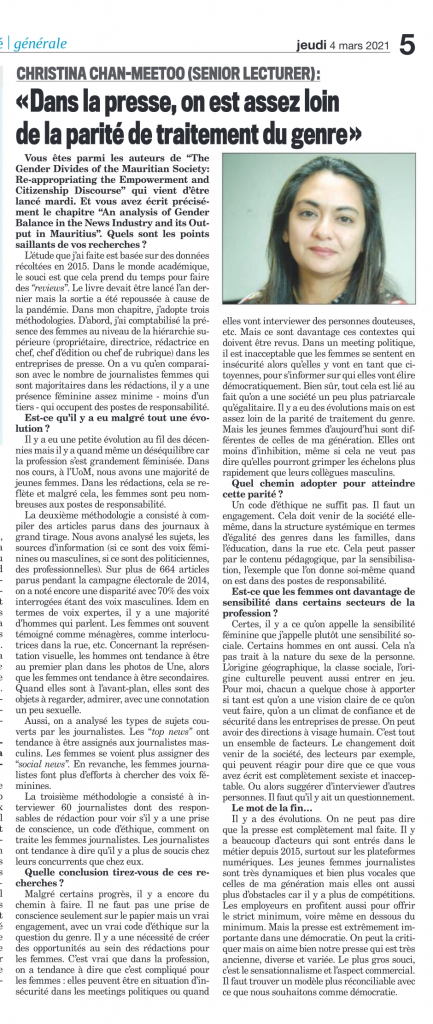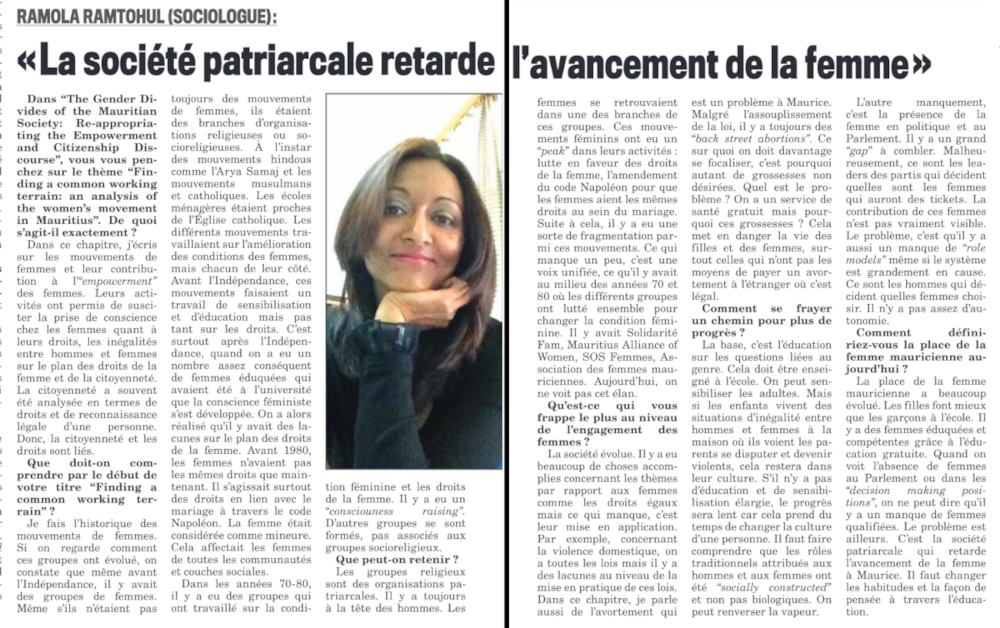 Selon les Nations unies, l'égalité des sexes et l'autonomisation des femmes peuvent avoir un effet transformateur et multiplicateur sur le développement durable et sont un moteur de la croissance économique dans les petits États insulaires. Où en est-on dans le processus d'autonomisation à Maurice ?
Trois coauteurs de l'Université de Maurice (UoM) se sont penchées sur la question dans une publication nouvellement lancée et intitulée The Gender Divides of the Mauritian Society: re-appropriating the empowerment and citizenship discourse. Elles partagent avec nous dans ces entretiens les points forts de leurs recherches. Verena Tandrayen-Ragoobur, Associate Professor au département Economics and Statistics à l'UoM, également éditrice et Project Leader de cette initiative revenant à Sheila Bunwaree, ancienne chargée de cours à l'UoM, rappelle que d'après le Global Gender Gap Report, Maurice est à la traîne surtout concernant le "political empowerment" et de l'"economic participation and opportunity".
Elle fait ressortir que si la disparité entre hommes et femmes au niveau du "labour market participation" s'est creusée au fil des années, c'est parce que les femmes ont plusieurs rôles à jouer. Elle ajoute qu'il est difficile pour les femmes de pénétrer le monde du travail. « Il n'y a pas assez de mesures pour essayer de les intégrer. » Si depuis l'Indépendance, la situation de la femme a beaucoup évolué, s'il y a davantage de femmes sur le marché du travail par rapport à autrefois, elles sont toujours dans les "pink-collar jobs" ou les "administrative works". Elle propose « d'intégrer la femme dans les diverses stratégies gouvernementales pour plus d'égalité et d'accès aux opportunités ».
[Read more…] about (Tirs croisés) La femme mauricienne : Où en est son autonomisation dans les divers secteurs ? (Journal Le Mauricien)