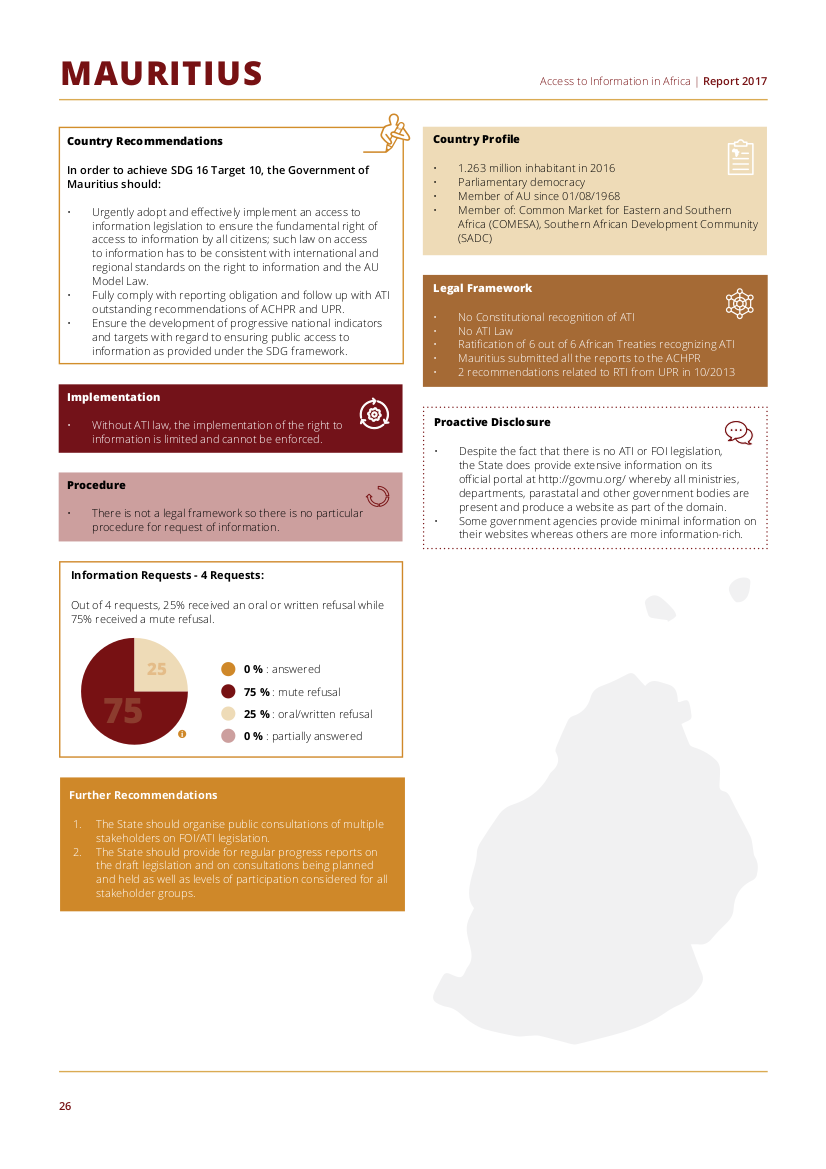 The Africa Freedom of Information Centre (AFIC) has published the Report on the State of Right to Information in Africa 2017 in the context of SDG 16.10.2. The full report which covers 23 African countries is available at:
http://bit.ly/2xHSjXs
I have contributed to the report by writing the country report for Mauritius. If you wish to read it, here is the country report.