There have been a few developments lately in the local mediascape related to the web (at last!) that are worthy of attention. Starting with the Défi Media Group which has launched its website for the first time at the following address: http://www.defimedia.info


<img
This was long overdue as oddly enough, none of the print media titles it owns (Le Défi Plus, L'Hebdo, News on Sunday, etc.) had a website up to now. However, I really appreciate that the group has decided to frogleap directly into the web 2.0 world as its website does not merely display articles which have appeared in the print version. It is a platform that allows for rating of articles, comments from readers, social bookmarking as well as user-generated content in a blog section, RSS and even Radio Plus podcasts (which I haven't yet tested though). So one can say that the Défi Media Group is the first major local media player to exploit Internet 2.0!
Another media player which has also decided to spend some effort on its website is Radio One at http://www.r1.mu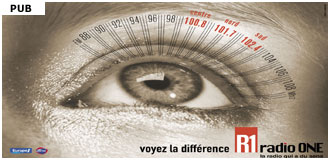 Though the website is richer in information compared with the previous one, I personally think it is still unsatisfactory. It still looks very much like a first generation website with no user comments, no RSS, no user-generated content, etc. And I can't seem to be able to listen to the podcasts (Microsoft plug-ins?). And the readability is not fantastic as the design is not very neat and clear (compared with that of the Défi website for instance).
Ironically, whereas Le Défi does not seem to have widely publicised its own initiative (which would deserve much more public attention), Radio One has been actively promoting its website through print and radio ads.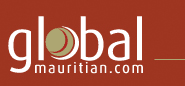 Incidentally, I want to put a special mention for an overseas initiative by Anne Robert, a Mauritian expat in Canada who was head of the Radio One station for some time. Her website Global Mauritian provides an interesting platform for incisive opinion articles with reader comments enabled.
Note about my blog:
Since I felt a bit bored by the look of my blog lately, I've decided to change its theme as you may have noticed. Not too happy about this one either, but well, we'll see when I have more time to tinker with it…