Click here to download the full proceedings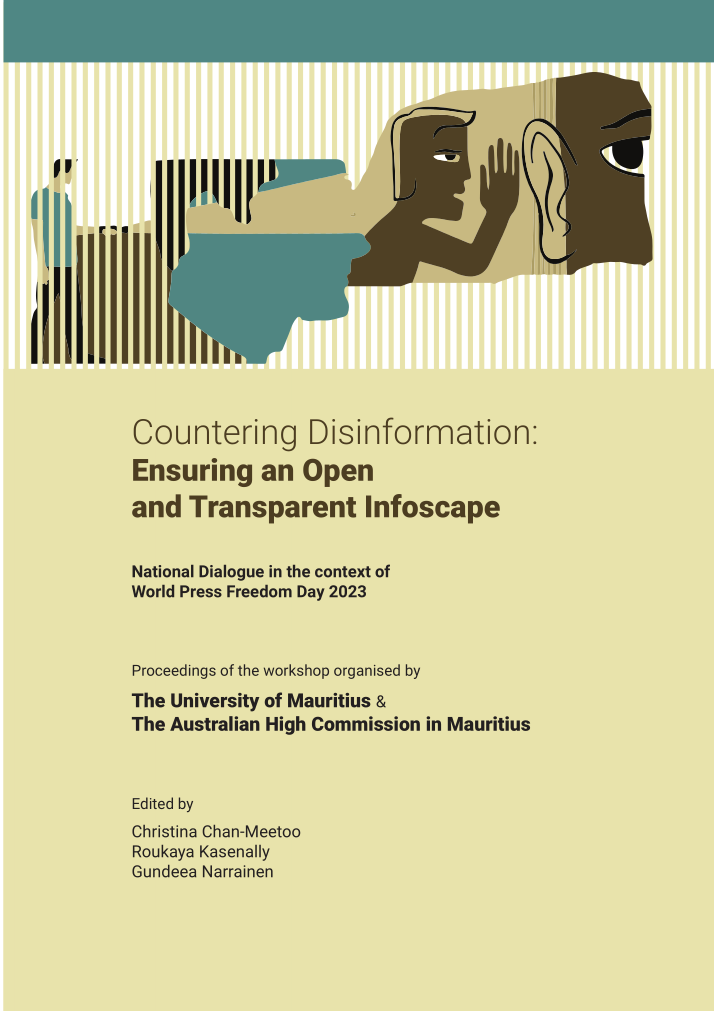 Proceedings of the workshop held in May 2023
Organised by the University of Mauritius in collaboration with the Australian High Commission in Mauritius
Edited by Christina Chan-Meetoo, Roukaya Kasenally & Gundeea Narrainen
Click here to download the full proceedings
Description
The workshop on "Countering Disinformation: Ensuring an Open and Transparent Infoscape" was held at the University of Mauritius on 22 May 2023 in the context of World Press Freedom Day. The event was conceptualised as a national dialogue on how to combat disinformation within the local mediascape, while taking into consideration the multiple constraints faced by the media industry. Key mainstream media groups were invited to participated in the discussions with representatives of regulatory bodies as well as with local and foreign scholars and experts.
These proceedings capture the essence of the discussions. What emerged is that stakeholders feel great concern about the quality of information which circulate online, are aware of the limitations of the current regulatory frameworks and of the existing practices within newsrooms. They are all committed to find practical solutions for a healthier Mauritian infoscape despite the many difficulties of the task.
This National Dialogue was the first of its kind in that respect as all professional journalists readily signed a Pledge on Countering Disinformation which was itself available in three languages for more accessibility, namely English, French and Mauritian Creole.
It is hoped that more of such dialogues can be held in the future with even broader participation as these are essential to the consolidation of
democracy.
Click here to download the full proceedings